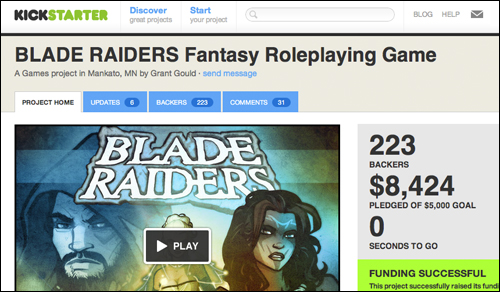 Thanks to successful funding via Kickstarter, the rulebook for the Blade Raiders tabletop roleplaying game is now in development!
The rulebook will be completed and available to the public by November, followed by the game's first sourcebook and the Storyteller's Toolkit in late 2012/early 2013. All products will be available to buy here at BladeRaiders.com.
Be sure to bookmark this page (and follow twitter.com/grantgoboom and facebook.com/grantgoboom) to keep up on all the latest Blade Raiders news, developments, and behind-the-scenes sneak peeks.